The Pinnacle Chiropractic Team
Suzanne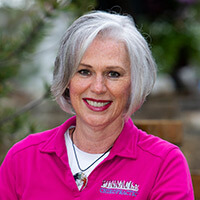 My name is Suzanne and I am the Patient Care Coordinator for Pinnacle Chiropractic. I have lived in Lehi since 1982. After raising 7 children I started working at Pinnacle Chiropractic. Besides spending time with my family I enjoy gardening, sewing, reading, tending my bees, music, politics and travel. I am a certified holistic health coach and I have 15 years of experience in energy work. I love helping others resolve their health issues from the source and not just covering up the symptoms.
Chiropractic care has been a big part of my health and wellness priorities since I was a teenager. When I had Epstein Barr, Chronic Fatigue, Fibromyalgia and Hypoglycemia, it was the chiropractic approach that helped me navigate my way to wellness.
I love my job and enjoy the opportunity to help others find their way to wellness. After coming to Dr. Baird as a patient myself, I decided I wanted to be a part of this team. Seeing the progress others make by visiting our office is a highlight to my day.
---
Amy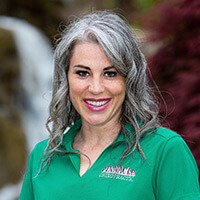 My name is Amy and I have been a massage therapist since 2008. I love my job, and I love helping people reach their health goals and seeing the results that they receive because of massage. Since that time I have had my own private practice and have been a TA at the Utah College of Massage Therapy for over 3 years. I joined the team at Pinnacle Chiropractic in October of 2017.
I had my first experience with Chiropractic when I was 7 or 8 years old and have come to believe that chiropractic care is foundational to overall health and wellness. I also believe that chiropractic and massage go hand in hand; both working synergistically with each other to achieve greater results.
Outside of work I enjoy camping, crocheting, reading, gardening, and animals; but most of all, spending time with my awesome husband and 3 beautiful daughters.
---
Sue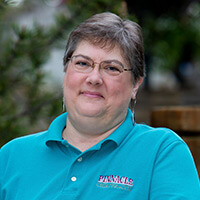 Hi, I'm Sue and I started with Pinnacle Chiropractic in April 2018 as the Financial Care Coordinator.
I love serving our clients by guiding them through insurance and billing issues, and giving them solid and realistic financial options that will allow them to make chiropractic wellness a valued part of their life.
I began chiropractic care as a teenager, but did not fully appreciate its benefits until I began regular chiropractic care shortly after I started working for Dr. Baird. The benefits have been overwhelming! My personal experience includes less neck and back pain, reduction of medications and a greater feeling of overall wellness.
After "symptomatically" dealing with chronic health issues for many years, my continued goal is to heal my body naturally with chiropractic care.
---
Pinnacle Chiropractic | (801) 766-4741